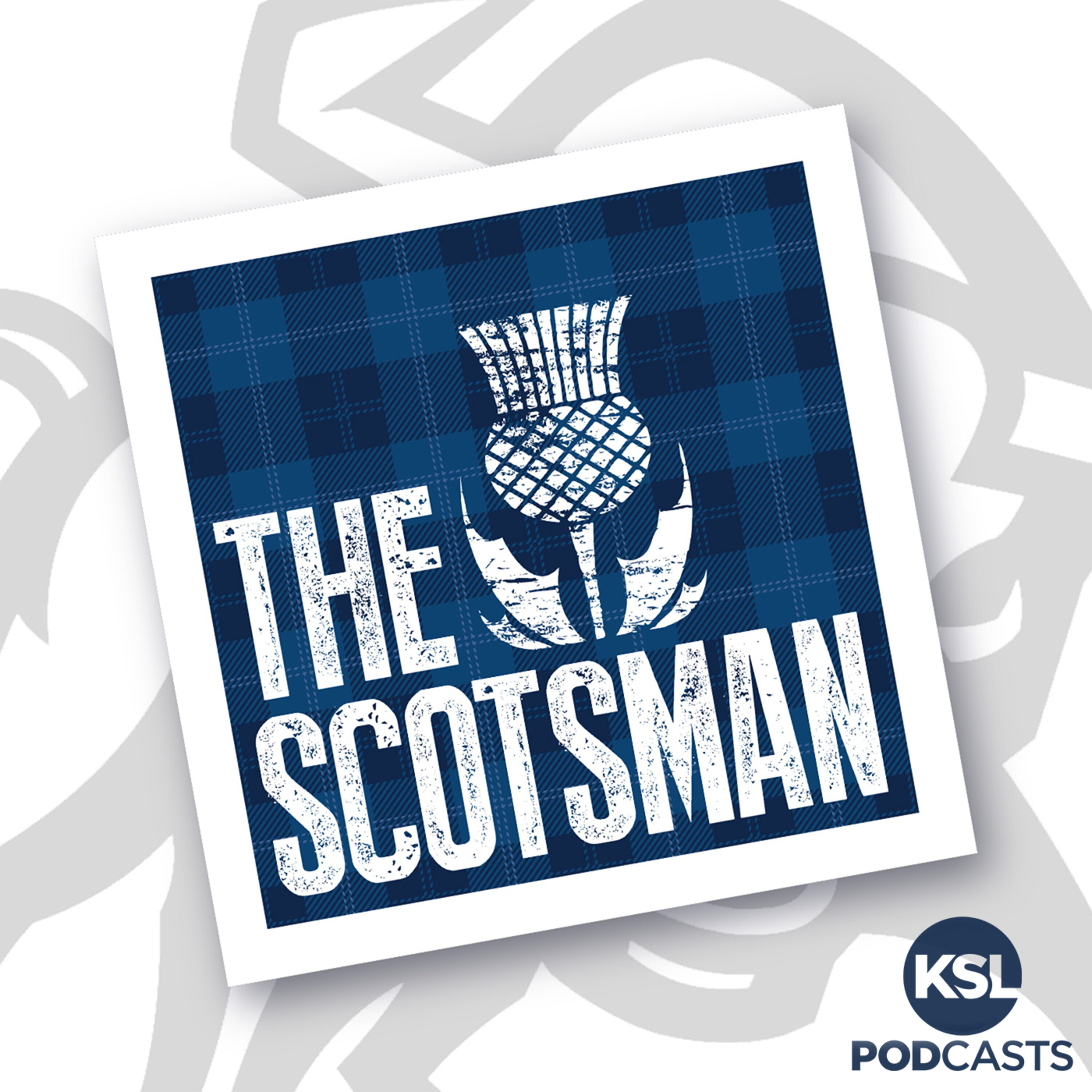 The Scotsman Podcast
Do you really love The Thistle;? Odds are you're a Scotsman. If you are a Scotsman, you've probably sung the Scotsman. And if you've sung the Scotsman, you're a Utah State Aggies fan. KSL Sports Executive Producer, Matthew Glade will take a weekly look at Utah State athletics, updating you on the state of the program, bringing you interviews with players and coaches, and his general (probably wrong) opinions on the teams. Go ahead and download (rate and review) the podcast where the sagebrush grows. Powered by kslsports.com
The Scotsman: 2nd Place and the 2,000 Club (22:12)
2-12-2020
Utah State is now in 2nd place in the Mountain West and Sam Merrill has 2,000 points, not a bad Tuesday night. Matt is joined by KSL Sports anchor Sam Farnsworth to talk about the Aggies' performance, the rest of their schedule, and what it will take for an at-large NCAA tourname...
The Scotsman: 2,000 (almost) points with Sam Merrill! (16:40)
2-9-2020
The Scotsman returns with a special episode recorded in Logan. Utah State basketball legend, Sam Merrill, joins Matthew following the Aggies' win over Boise State. They talk about eclipsing 2,000 points and some of the pressure that comes along with it, Sam's legacy as an Aggie, ...
The Scotsman: Do you smell what the Aggies are cookin'? (14:28)
11-28-2019
This episode is the best there is, the best there was, and the best there ever will be. After Utah State head coach Craig Smith compared Justin Bean to the Ultimate Warrior, Matt has done nothing but thing about comparisons for the other starters. He reveals his thoughts in this ...
The Scotsman: A time to give thanks (18:14)
11-28-2019
On this episode of the Scotsman, Matthew talks about Utah State's most recent loss to Boise State and with it being the Thanksgiving season, gives Utah State fans 3 things they should be thankful for. You can follow Matthew on twitter @matthewLksl Also follow @kslsports for all...
The Scotsman: It wasn't pretty (09:54)
11-6-2019
Game 1 is in the books. Utah State battled Montana State for the 81-73 victory and Matthew, with the help of the post-game press conference, is here to breakdown what went right in this very not pretty game. See omnystudio.com/listener for privacy information.
The Scotsman: BYU and Aggie Basketball (yay) (29:07)
11-5-2019
In this episode, Matthew tackles (much better than the USU defense) what went wrong in the BYU game and what the Aggies need to do moving forward to get to a bowl game. Plus, basketball season tips off Tuesday night with Montana State in the Spectrum. Matthew gives his prediction...
The Scotsman: Who ya gonna call? Those Aggies! (29:03)
10-2-2019
Now that he has finished drying out from the monsoon that was Utah State's 34-24 victory over Colorado State, Matthew recaps some of the best individual performances and plays with the help of one of his favorite Halloween movies, "Ghostbusters." You can follow Matthew on Twitte...
The Scotsman: Too Close for Missiles, I'm Switching to Love (23:18)
9-22-2019
The Aggies are 1-0 in the Mountain West conference after holding off San Diego State 23-17 on Saturday night. This is a big deal and Matt wants you to know that. He also hands out his weekly movie quote awards, this week he gets a little help from Maverick, Goose, and the best of...
The Scotsman: Unrivaled (13:51)
9-11-2019
On this very special episode of The Scotsman, Matt jumps on KSL's Unrivaled and chats Utah State with hosts Alex Kirry and Scott Mitchell. You can find Unrivaled Monday thru Friday from 7:00 pm-9:00 pm on KSL radio.  You can follow Matt on twitter @matthewLksl and follow @ksl...
The Scotsman: Stony Brook and the Aggies Strike Back (34:59)
9-8-2019
The Aggies defeated Stony Brook in the most unsurprising outcome of the season. Instead of just giving his own thoughts on tonight's outcome, Matt brings in fellow SportsBeat producer and co-host of the SportsBeat Afterhours podcast, Hema Heimuli, to talk about the young 2019 sea...
The Scotsman: Wake Forest Reax (24:11)
8-31-2019
The Aggies lost their first game of the season but all is not lost! Matt hits the high points and the low points after the 38-35 loss. Spoiler alert: he thinks David Woodward is good. See omnystudio.com/listener for privacy information.
The Scotsman: OC Mike Sanford and DC Justin Ena (29:45)
8-16-2019
In week 2 of the Scotsman, Matthew sits down with new offensive coordinator Mike Sanford and defensive coordinator Justin Ena. Nothing but pure "Aggie Effort" was given during this podcast. See omnystudio.com/listener for privacy information.
Kicking Off The Scotsman With Senior RB Gerold Bright (18:03)
8-8-2019
This is the flagship episode of a podcast all about Utah State athletics. Mathew Glade, the host of the show, is an executive producer for KSL Sports but more importantly, he is a Utah State alumni. He is excited to jump back on the roller coaster of being an Aggie fan. In the f...